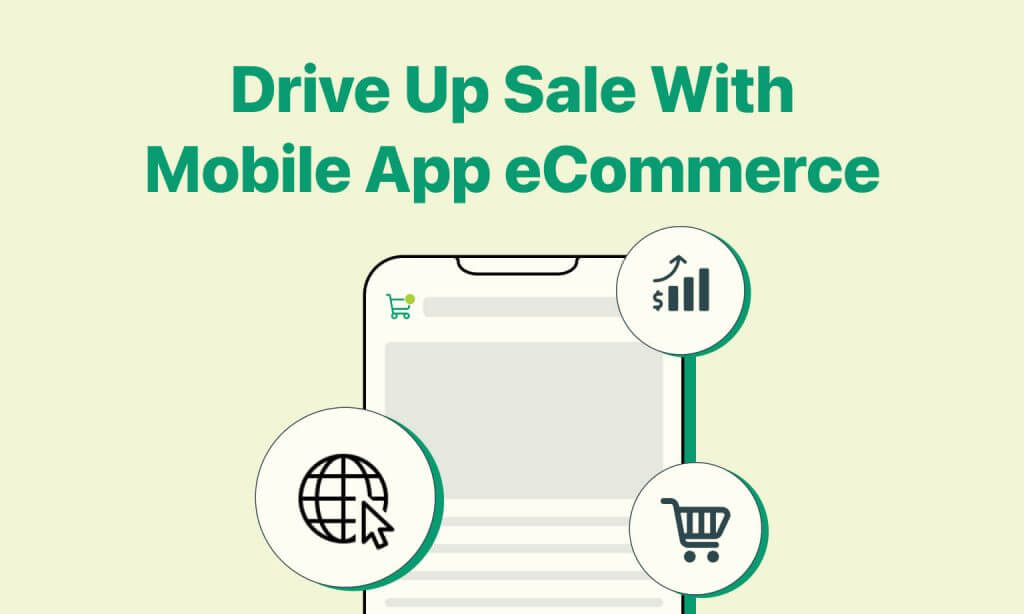 You are on the right path if you are building a mobile app for your online eCommerce business. eCommerce apps are a major contribution to the mobile world since they provide online business owners and merchants with a completely new marketplace. Increasing customer and sales has always been difficult for online businesses. However, with mobile eCommerce apps, this is not the problem anymore and it really has a big impact on solving these problems for them. Most mobile app nowadays tends to use it for their online purchasing rather than going to the physical store. The following advice will help you on how to drive up sales with the mobile app eCommerce:
1. Well-defined target audience
In order to increase your sales, defining your target audience is a crucial first step you must do. The right targeting can leverage this information to determine what attracts users to your app and create more successful targeted marketing, content, and promotions. As a result, you'll gain valuable information about the features that drive users of your app to download it and make purchases.
2. Deliver effective push notifications
You can stay in touch with your consumers and encourage them through the push notification in the mobile app eCommerce in order to push your customer buying. Customers commonly download apps but fail to use them right away or don't use them frequently enough. Users can be kept informed and engaged with your mobile app eCommerce by using push notifications. However, you must use them wisely if you want to see a positive impact on your mobile app sales. The following advice will help you create push notifications more effectively for your mobile app eCommerce:
Send them at the appropriate time
Don't be too pushy
Provide important information
3. Provide the right features to your app
Mobile app features really have a big impact on your user experience. Choosing what features to include in your app is important because features are where your user interacts with your application. If you drive users with the right features that meet what they need it's a big advantage for your business but if you confuse them with complex features that don't apply to what they need they may delete your app instantly.
4. Personalized your user shopping experience
Understanding your user habits or their behavior is important but how you respond to their behavior is even more important. Your app should provide suggested actions that your user could perform. It should help your customer to make a purchase more quickly and more effectively by using your mobile eCommerce app.
5. Give the user a simple registration method
Registration flow should be quick and easy without too many steps. The complex flow might confuse the users and they may lose interest and make it hard for them to make any purchase on your app. Shortening unimportant steps it might make your app more friendly and improve users' shopping experience.
6. Multiple payments options
Multiple payment methods enable a simple and fast shopping experience. Additionally, it provides customers some additional flexibility like paying on credit or debit card, cash on delivery, and so on. This easy way of payment it may make the users want to come back and make a purchase on your app even more.
Conclusion: Having an eCommerce mobile app in Cambodia is far more advantageous for the digital transformation of your company in industry 4.0. However. if you are looking for a professional IT solution company to help you develop your mobile app eCommerce, we recommend one company named Coolbeans Digital. They know very well about building eCommerce platforms and they can fix every curve to make it perform better. Say Hi now so you don't miss a good opportunity to collaborate with us!
Coolbeans Digital is a leading tech solutions agency focused on development with beautiful and modern design principles. We are specialized in providing tech solutions to all kinds of businesses involving mobile app development, website development, and ux/ui design in Cambodia.
contact us now [email protected]