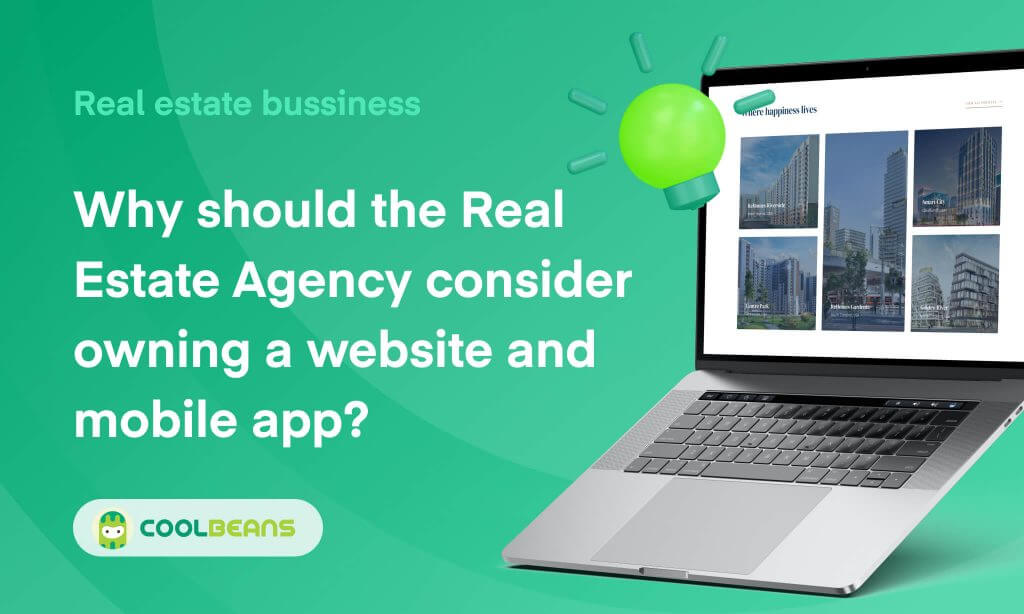 The real estate sector in Cambodia has been receiving a large investment from big investors, both inside and outside the region, which result in boosting the sector's potential in the commercial market. Along with the rapid growth of the real estate industry, the increase in the number of real estate agents is undeniably noticeable. In order to compete in the real estate market more effectively and confidently, real estate companies should seize the opportunity to further expand their services digitally through the provision of websites and mobile applications. The benefits offered by these e-business platforms include:

1. Earn trust from your customers
Trust is an important factor that motivates customers to choose any services from all kinds of businesses, especially buying real estate, land, houses, warehouses, shophouses, penthouses, condo, villa, offices, etc. that require a huge investment. Having a website or mobile application where business owners can showcase all the previous successful projects, launching various development plans for the future, as well as business awards and certificates, all represent the professional profile and standards of your company. These pillars would encourage customers, whether real estate owners or property buyers, to continue putting trust in your services.
2. Providing detailed descriptions of the property listing
Development of mobile applications and websites that integrate the cutting edge technology to present real estate models in a variety of formats, such as 360° tours, professional photographs, video footage and the floor layout of properties, the general information of the project, and projects' highlights, features, amenities and payment plans that come with the properties. Being able to give clients fruitful information on the housing projects, condominiums, commercial offices, factories, apartments, and lands to analyze and come to a final acquisition in which would establish the characteristics of your company as an expert in the field and have reliable business values.
3. Being available for reaching out
Interested buyers who are looking for real estate services can contact the real estate agent's communication channels like making a phone call, interacting in a chat box, or booking an appointment with a specialist to consult in person or virtually which is a special feature that is available in the mobile application and website. In addition, the technology of chatbot is created to always be there for your curious seekers anytime and anywhere. The possibility of resolving concerns, answering questions and consulting with brokers of real estate companies quickly enough have reflected on the commitment that you provide to customers, as well as being a "Go-To" resource for your real estate buyers and sellers.
All things considered, buying and selling all sorts of real estate properties is a huge decision that demands the property owners, potential buyers, and developers to take everything into consideration and seek a real estate agent or broker who is experienced and trustworthy. Thus, realtors can leverage the maximum benefits from the technology solutions such as mobile apps and web pages to effectively appeal to interest seekers and multiply the opportunities for sales that draw profit.
4. Easy access from your mobile phone
Everyone's daily life has undergone significant change as a result of smartphone apps. Even the real estate sector is included in this. The launch of mobile apps has expanded and elevated the real estate industry. This also includes increased customer traffic. Many clients are brought in via the apps. These apps not only broaden customer reach but also strengthen client-brand relationships.
These apps are the ideal marketplace for everyone, bringing buyers, sellers, and tenants together. The greatest way to connect people is through these apps, which also make it easier for real estate enterprises to thrive.
Coolbeans Digital is a leading tech solutions agency focused on development with beautiful and modern design principles. We are specialized in providing tech solutions to all kinds of businesses involving mobile app development, website development, and ux/ui design in Cambodia.
contact us now [email protected]