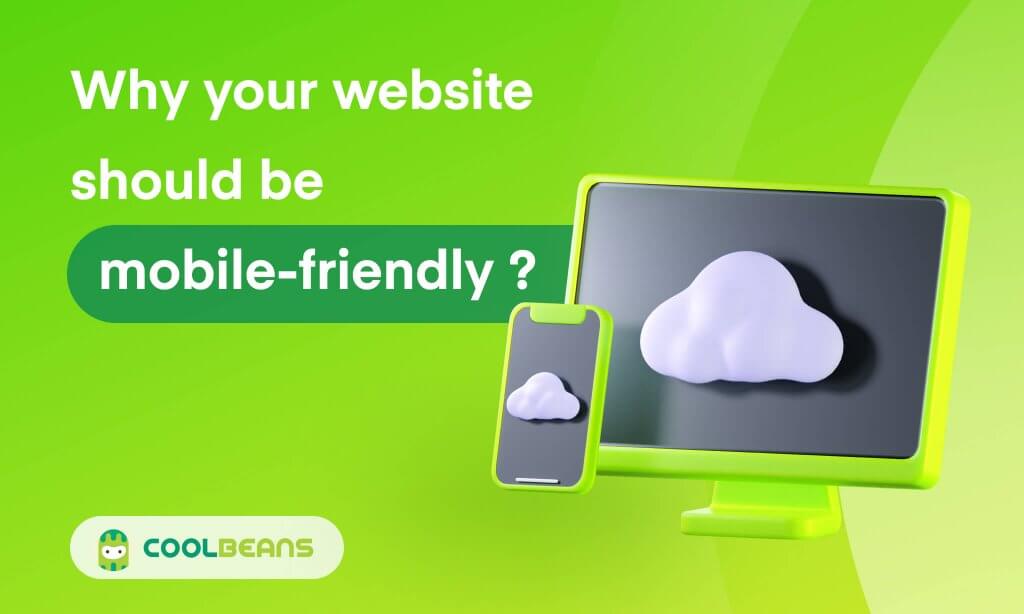 If you're reading this article, it's likely that you have a website. If so, it's also likely that you don't know whether or not your site is mobile-friendly. If this describes your situation, then today I'm going to share with you why every website should be mobile-friendly and give you some tips on how to test if your site passes the muster of a mobile user.
1. Mobile usage is on the rise, how mobile-friendly is your site?
Mobile usage is on the rise. According to this study, mobile devices account for more than 50% of all web visits in 2019. This means that your customers are expecting an experience tailored to their device. What does this mean for you? Well, if you have a business website, it's time to make sure your site is mobile-friendly!
Mobile users have different expectations and use cases than desktop users; they are more impatient and often won't wait as long for pages to load or content to appear on the screen. When making design decisions about your website, ask yourself: "How will customers interact with this page on their phone? Do all the elements fit together nicely?"
2. Better user experience
A mobile-friendly site is user-friendly. It's easier to navigate, and its content is more accessible. As a result, you have a better user experience and increased engagement. This leads to improved conversion rates and lower bounce rates—more people are staying on your site longer or opting not to leave at all!
3. Increased search engine ranking
One of the biggest advantages of having a mobile-friendly site is that it will help you to rank higher in search engine results pages (SERPs). Google, which is by far the most used search engine in the world, uses mobile-friendliness as a ranking factor. If your website does not have a mobile-friendly version, then chances are that many people who visit your site on their phones or tablets will be served with an error message from Google when they try to access your content. A small percentage of users may still find ways to access your content even if it isn't optimized for mobile devices but it won't be easy for them and they might give up on finding what they need on your site because of this inconvenience.
4. Better conversion rates
Mobile-friendly websites have a better conversion rate. According to Google, the average mobile site earns 2.6% of the revenue that desktop sites do and it has a lower conversion rate of 49%.
Mobile websites are more popular than ever. In fact, 75% of internet users who own smartphones visit a website on their phone at least once per week.
Google rewards mobile-friendly sites with higher search engine rankings than non-mobile-friendly ones. This means that users will be more likely to find your business through Google when they're searching from their phones than when they're using computers or tablets
Conclusion
The best part about having a mobile-friendly website is that it will help your business grow. Your site can be more visible in search engines, which means more users will find your business. This will also lead to an increase in conversions, which means more sales for you! The bottom line is that if you're not making use of mobile optimization techniques now, then you're missing out on potential business.

Coolbeans Digital is a software company in Cambodia that focused on development with beautiful and modern design principles. We are specialized in providing tech solutions to all kinds of businesses involving mobile app development, website development, and ux/ui design in Cambodia.