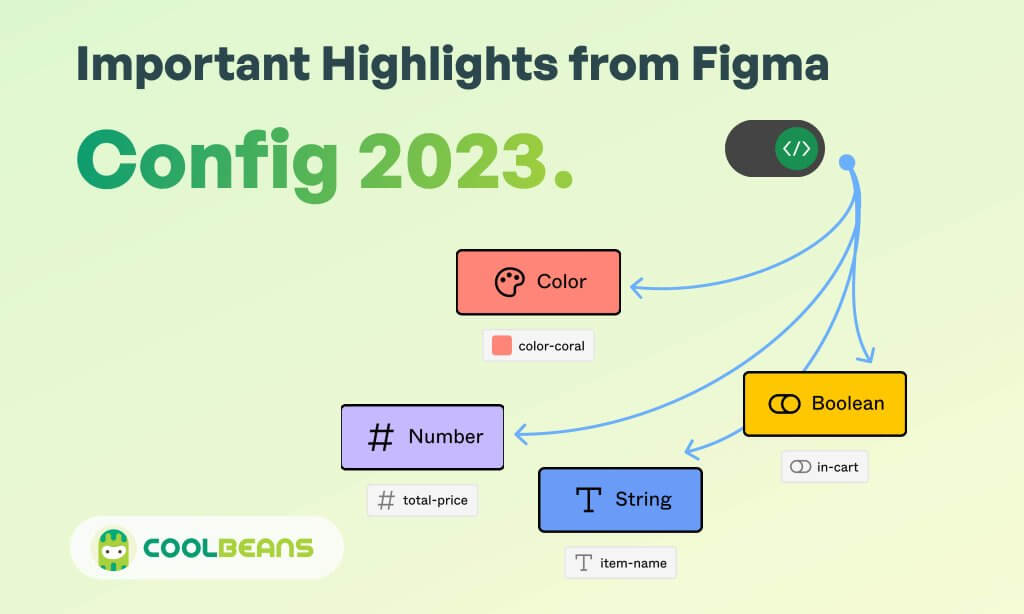 Here are all the updates that have been announced in Figma Config 2023, some updates are too advanced and some are basic but necessary features. Let's dive into new features and I'll try to explain every new feature. for more details, you can view the video below:

https://www.youtube.com/watch?v=R_UVEAiR2mo&t=267s

1. Hello,Dev mode
Dev Mode is a way to interact with Figma files, specifically designed with developers in mind. Figma has created this mode as a way to reduce the friction in design handoff and allow for better communication and design implementation.
2. Let's Use Variable
Variables store values—like fill colors, padding, visibility, and more—that can be reused throughout designs. Like styles and components, variables can also be published to team libraries. When you update the value of a variable, you can update designs across files accordingly.
3. Advanced Prototyping
Advanced prototyping now lets you build more realistic prototypes with fewer frames and connections! Now you can use variables, conditional logic, and expressions to prototype more dynamically.
4. Prototype Inline Preview
Use inline preview to play your prototype directly on the canvas, alongside your design. With inline preview, any design changes are immediately reflected in the preview.
5. New Auto layout
One of the most important improvements is the Auto Layout, which includes many of the most crucial capabilities such as -> Minimum Width / Height -> Maximum Width / Height -> Direction Wrap -> Text Truncation: Max Lines.
6. New Auto layout
At long last, font previews, improved search, and filters in Figma's font picker are here! Pick the right typeface for any occasion.

6. In Conclusion
This article provides an in-depth look at the game-changing updates announced at Figma Config 2023. From the launch of Dev Mode, a new space for developers, to the introduction of variables for best practices adaptable designs, advanced prototyping features, auto layout updates, an improved font picker, and a redesigned file browser, Figma is revolutionizing the design and development process. Whether you're a beginner or a senior UX/UI designer, discover how these updates can enhance your design workflow.

Coolbeans Digital is a software company in Cambodia that focused on development with beautiful and modern design principles. We are specialized in providing tech solutions to all kinds of businesses involving mobile app development, website development, and ux/ui design in Cambodia.