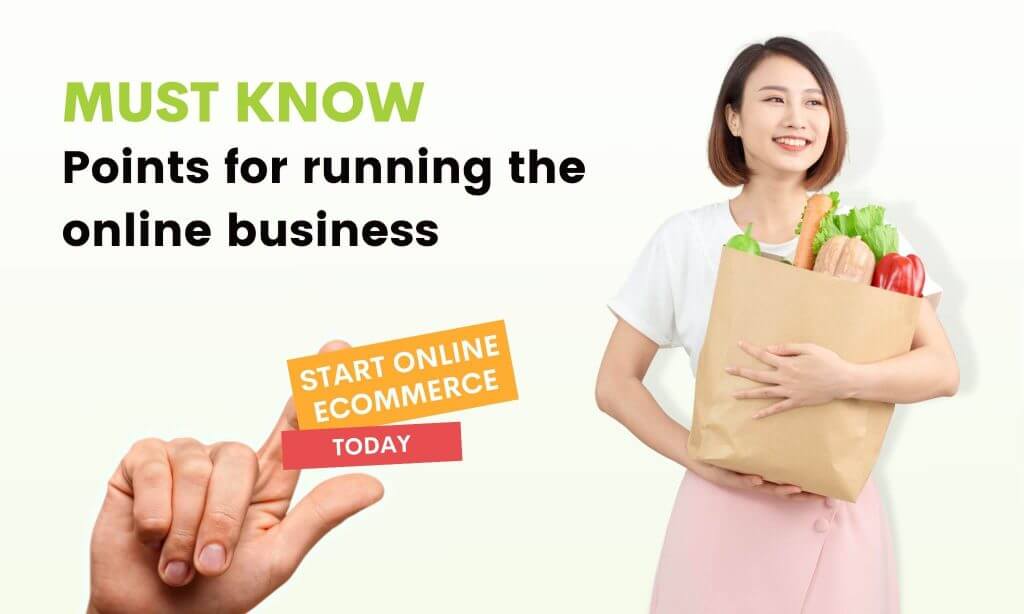 Must-known points for running the online business 
Setting a virtual store for your business may not guarantee to be easy, yet it's not an impossible task either. It will require the owners to possess some basic knowledge on certain topics. Therefore, when you are planning to give your online business a launch, there are some points that you must know:
Understanding business-related technologies


Considering the design and the written content


Interacting with customers through multi-channels

1. Understanding business-related technologies

Know the e-commerce platforms that can run your business 
Understand customer payment gateways
Increase traffic with Search Engine Optimization 
Get help from analytic tools for your website
2. Considering the design and the written content
The right theme that suits your business
Master in products photography 
Check the products contents/description 
Design eye-catching posters, ads, and brochures
3.  Interacting with customers through multi-channels
Chatbot that handles questions from buyers
Frequently asked question webpage
Customers review and feedback session
Get in touch with customers through social medias
Finally,
Therefore, it's crucial for business owners to always broaden their knowledge on the business matter and put it into practice. This is undoubtedly a big help to the growth of your e-business.
Taking these points into account, Coolbeans Studio works closely with the professional team to produce the latest e-commerce products that can ease off the inconvenience and bring in full satisfaction for your consumers. With the cutting-edge solution that comes with a powerful design, we know it's all it needs to get the job done. 


In this digital era, the use of mobile applications and websites for daily tasks has significantly driven up. Digital services that take the world by storm, including the food and express delivery mobile applications, banking apps, online shopping in all categories, and news websites are all in our area of expertise. Coolbeans Studio has always put every effort into designing and developing the final products that fulfill your business goals. Our professionals are more than ready to be your consultant and offer the best tech solution in the town.